In the Temple of Enlightened Life, you will find diverse and rewarding spiritual paths that all have one goal – the attainment of inner peace and outer harmony with others and the world.
Enlightened Life Sanctuary is an international, non-profit (U.S. IRS 501(c)3), spiritual organization. The primary mission of Enlightened Life Temple is to unify enlightenment traditions of east and west. Merging the knowledge of our founders, Chavah Aima and Hirindra Singh, Heart of the Rose School of Mastery was created to provide a home study course in ageless wisdom. Today, many of the members-only courses from this unique school have been updated into a library of online, video training courses.
The Temple's mission includes supporting the cultures and spiritual traditions of indigenous people through sacred tours of native lands, and inclusion in Enlightened Life public programs. The temple contributes to the well-being of women and children in India with a fundraising project that provides support for computer skills training for women and girls, business start-up funds for women entrepreneurs, and an adoption center dedicated to the placement of orphaned Indian children within culturally appropriate families.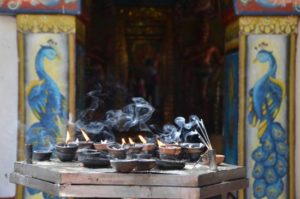 Our international ministry shares the message of the divine grace that comes when we live a natural life in harmony with the earth. The root of this conscious lifestyle is a plant-based diet of foods that have been cultivated using chemical-free, natural methods that preserve soil and sustain the highest nutritional values of crops. By aligning with the spiritual laws hidden within nature, we help ourselves, one another and the planet to attain health, wholeness, unity and love. The temple is committed to supporting sustainable culture and providing resources that increase awareness, provide education and offer hands-on opportunities to experience enlightened living in balance with Mother Earth.
In response to worldwide efforts by commercial agricultural corporations to secure the passage of laws prohibiting citizens from growing and sharing their own food, Enlightened Life established the Sacred Garden Community. The Community is for anyone who grows chemical-free, unmodified, natural foods in their garden, kitchen or farm. Being a part of the Sacred Garden Community affirms your awareness that the natural foods of the earth are spiritual gifts for personal and planetary wellbeing. Sacred gardeners, farmers, growers, families and communities are protected by religious freedom laws and exempt from compliance with onerous laws favoring corporate, chemical and genetically modified food production.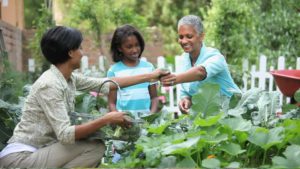 Enlightened Life Temple's mission includes the establishment of a sustainable temple community. The community will serve as a permaculture model and educational, hands-on, immersion resource. The Temple to be built in the community will become a vibrant and expansive spiritual resource, offering wisdom and practice from universal traditions. We believe that the conscious awakening of the individual is inherently connected to the health and well being of all living things and the earth.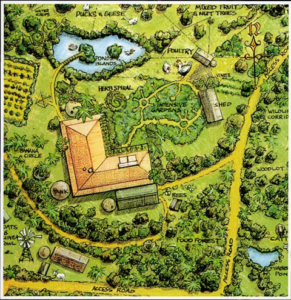 To initiate our Temple Community project, Enlightened Life Temple is launching the first annual Enlightened Life Festival in Santa Fe, New Mexico in 2019. The Festival invites you to be a part of a living village of enlightened life on earth and will feature the first-ever Khumbh Mela pilgrimage to be held outside of India. Please visit Enlightened Life Festival and be join us for this life-changing event.