Join Chavah Aima for the next 12 Essentials of Life Mastery Webinar 
Essential 10: Create Healthy Relationships and Conscious Community
Tuesday: November 20 2018 – 5 pm MDT
Are you ready to change yourSELF AND YOUR life forever?
Do you want to feel more deeply in touch with the things you really want in your life? Would you like to upgrade your personal power and be able to stay focused on your highest intentions? What would it be like to be more aware and get free from unconscious, self-imposed limitations? Do you desire more fulfillment in life or want to experience the real meaning of your work, relationships and life? Or are these ideas just a dream that hasn't yet come true?
A lack of purpose, feeling something's missing, wondering about the meaning life, unhealthy love relationships and misapplication of personal power are symptoms of a disconnection between mind, heart, soul and body. This state arises whenever you are having an incomplete or non-existent connection to your core values. Your authenticity gets disrupted and your inner authority remains unclaimed. With limited self-knowledge, your options are limited too. When you are confused, doubt yourself, feel unfulfilled and keep repeating old patterns, you may end up accepting less than you really deserve in love, career, money and life.
What does it take to reach your dreams?
You need the right tools, techniques and support to identify the root source of your imbalances. You require a system that allows you explore the real nature of your consciousness, an easy and fun approach that offers step-by-step guidance as you fully open your higher potentials. As you begin to go deep into integral transformation, you naturally begin living in a whole new way. Having access to proven methods makes it easy for you to get more connected to your inner truth, take ownership of your powers of creation and confidently step into every encounter as your authentic self. By taking this inner journey, you get in touch with a power that will never fail to sustain you, no matter what life may bring.
You need the right information, mentoring and training to empower positive states of awareness. Consistent encouragement and insightful support from a conscious community will help you explore your true purpose, practice new behaviors and begin to create a more masterful and successful life. You will need to give your time, attention and commitment to invest in yourself and your conscious transformation every day. That laser sharp focus on enhancing your own awareness, empowers you to access your own integral consciousness. As you tap into this source of higher understanding, you shift your mind, body, soul and life from limitation to endless possibilities.
You can heal yourself, expand your self-mastery and bring your dreams to life with the 12 Essentials of Life Mastery.
The 12 Essentials of Life Mastery come from the ancient wisdom traditions. When you begin to work with the Essentials, you will understand their power to bring lasting, sustainable, positive change. These methods unleash human potentials and expand consciousness. They show you how to heal and restore your mind, body and emotions, and give you amazing tools that lead you create  a more meaningful and fulfilling life. The Essentials are designed to help you achieve optimum command of your life by getting in touch with your true nature and highest purpose. You will learn:
How changing your consciousness brings immediate changes into your life
Effective techniques to change your consciousness
How to increase healthy neurotransmitters in the brain
How to enter a state of optimal focus, clarity and performance every day
Building healthy relationships
How to maintain a healthy diet and conscious lifestyle
Tools for self-analysis and healing
How to activate your higher potentials
The path from fear to power
Creating conscious community
The art and science of integral consciousness
How to awaken your core values
And much more…
Change your consciousness. Change your life.
Join Chavah Aima for our upcoming information webinar
Essential 10: Create Healthy Relationships and Conscious Community
Tuesday: November 

20, 

2018 – 5 pm MDT
Who can benefit from the 12 Essentials?
Whether you are new to the path of integral consciousness, or have been exploring self-awakening for some time, you will gain a new level of self awareness, experience and mastery with the 12 Essentials. The program is truly a holistic, life-changing, consciousness-shifting experience that will benefit everyone who desires greater self-knowledge and a richly rewarding and meaningful life.
How does the program work?
The 12 Essentials is the first step on the path for members of Enlightened Life Temple, and is open to anyone who wishes to master the principles, learn the techniques and test new strategies for self-actualization and life mastery.
Each month you can attend a webinar where you will learn one of the twelve Essentials, and you can join a 12 Essentials Community meeting each month where you can practice the techniques and methods of integral consciousness. You have the option to receive individual support in mentoring sessions with Chavah Aima.
The webinar and community group take place in online, virtual video meetings, allowing you to ask questions, chat with group members and learn to use unique tools and practices each month. The 12 Essentials webinars are recorded and members get access to the complete video library.
In addition to signing up for the webinars, we invite you to join the 12 Essentials Community and attend our monthly meetings. This program is offered by Enlightened Life Temple to support your journey to greater self-awareness and a more empowered life.
The process of self-transformation is a gift. Receive it.
Join Chavah Aima for an information webinar
Essential 10: Create Healthy Relationships and Conscious Community
Tuesday: November 20, 

2018 – 5 pm MDT
The journey from limited to limitless begins with these 12 essential things…
Module One: Essentials 1 through 4
Know Yourself
As you begin your journey, you will awaken you to a higher vision of yourself. You identify your most important values and begin to find their source in integral consciousness. You discover your higher potentials and gain a different perspective on yourself and your life. You learn essentials tools that increase and transform your self-awareness. You begin to enjoy new and exciting states of awareness. You explore the nature of power, learn how it becomes personal and understand how to balance the root opposites of love and will.
Essential 1: The Power of Surrender
Essential 2: Finding the Inner Genius
Essential 3: Tools for Self-Analysis
Essential 4: Explore & Restore Your Power
*****************************************
Module Two: Essentials 5-8
From Duality into Unity
Now that you have eliminated the patterns that have held you back, you are ready to learn to establish a more conscious and meaningful life. You will learn to practice new ways of communicating with the simple techniques of integral consciousness. You become empowered to bring new awareness and higher perspectives into every conversation. You will gain experience using highly effective methods to let go of anger, grief, self-doubt and regret. You will get a whole new understanding of the mind-body connection and discover how to use it to transform yourself and your life. It is during this central section of the 12 Essentials path that you will have a profound consciousness-changing experience that will change your life in every way. You bring forth and master your higher potentials to bring the positive results you desire.
Essential 5: Devotion to higher ideals
Essential 6: Methods for self-healing
Essential 7: Seeker deeper meaning
Essential 8: Master your powers of consciousness
***************************************
Module 3: Essentials 9-12
Integrating Higher Consciousness into Your Life
Essentials 9 through 12 help you integrate all you have learned and achieved into a meaningful, purpose-driven life. You awaken to your unique calling and share your progress. You learn to build a conscious community of like-minded people. You discover higher ideals and express them in service to others and the world. You enjoy a conscious, self-disciplined, joyful  life. You confidently master challenges by tuning into your inner connection to your deepest values. Your life is filled with faith, certainty and contentment, knowing that everything is always unfolding in the most perfect way.
Essential 9: Discover Your True Purpose in Life
Essential 10: Build Healthy Relationships and Create Conscious Community
Essential 11: Maintain a Conscious Lifestyle
Essential 12: Live in Faith, Certainty and Trust
************************************************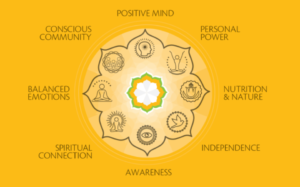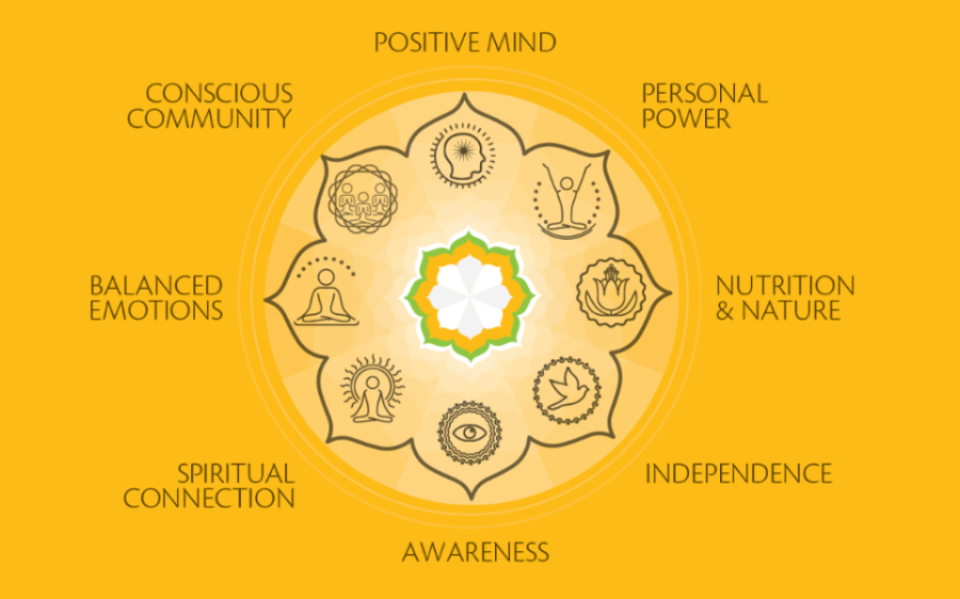 Are you ready to begin the journey?
Join Chavah Aima for a 12 Essentials webinar
Essential 10: Create Healthy Relationships and Conscious Community
Tuesday: November 20, 

2018 – 5 pm MDT