Experience deep self-healing and positive life change!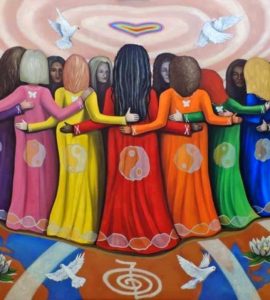 Join the 12 Essentials Community Group on Facebook for daily wisdom and support
Learn More about The 12 Essentials of Life Mastery Integral Consciousness System
Watch a 12 Essentials of Life Mastery Webinar Video
The 12 Essentials of Life Mastery are helping people achieve deeply meaningful self-transformation and lasting, positive life change. Join our community and activate your hidden potentials with this powerful path of self-knowledge, empowerment and conscious change.
Learn and explore dynamic methods, techniques and practices that stimulate higher awareness and accelerate personal growth. You will receive specialized integral consciousness tools that will help you to initiate and sustain your journey to self-actualization and holistic life transformation.
The 12 Essentials of Life Mastery
The Power of Surrender
Finding Your Inner Genius
Tools for Self-Analysis
Explore and Restore Your Personal Power
Devotion to Higher Ideals
Methods for Self-Healing
Seek Deeper Meaning
Master Your Powers of Consciousness
Discover Your True Purpose
Build Healthy Relationships and Create Conscious Community
Maintain a Conscious Lifestyle
Live in Faith, Certainty and Trust